Apple restored the leak of Meltdown not long ago and recently published 3 updates (macOS High Sierra 10.13.2、Safari 11.0.2、iOS 11.2.2)  in one time aimed to fix the Spectre issue, mainly focus on Safari and Webkit maintenances in order to reduce the attacks from hackers. Apple suggested that all Apple users to install this Apple security updates.
Why is it so important to update iOS? It is because of Spectre. Spectre works on either personal computers, mobile devices or in the cloud which depends on the cloud provider's infrastructure and it can be possible to steal data from other users. It might including your passwords stored in browser or password manager, your personal instant messages, photos, emails, and even business-critical documents.
The isolation between different applications can be broken by Spectre. Spectre allows the hacker to follow best practices to trick error-free programs into leaking their secrets. Actually, the safety checks of said best practices may make applications more susceptible to Spectre and increase the attack surface.
Spectre is harder to exploit compare with Meltdown, but it is also harder to mitigate. Anyway, it is possible to prevent specific known exploits based on Spectre and it is important to install security updates.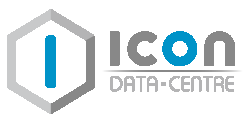 Latest posts by ICON Data Centre Limited
(see all)