Recently, data colocation service become a necessary product in Hong Kong. Company become an international business when using the Cloud services. The cloud computing services access via the internet to help you build up and run those applications that provide compute storage and database services which enable your company to quickly provision the resources. Moreover, the cloud can easier to exchange the information with the clients and colleagues that would be more quickly and friendly to exchange some document and information than using the email or other drives. There are four different types of the cloud service.
For the beginning state, HKD$199/Per month can join the plan of colocation and cloud service. There are one virtual CPU,2 of 1GB ram ,1 Fixed I.P. address, 8 x 1GB storage and 20GB data. Those service is the foundation level of the cloud data service. The independence CPC provide a fast data&information uploading speed and the transmitting immidately. Also, enhance the security level of the data storage. Moreover, you can pay more HKD$ 51 that the service would upgrade more storage and increasing the speed of cloud service.
For advance stage, there are other plan for the company which need a huge amount of data transmit and storage that HKD $450 would suitable for the big business. The service including all of the cloud service and more upgrade than the foundation plan. Also, the plan provide double firewall including software and hardware. Otherwise, the storage will automatically backup by every week and storage the backup with 4 weeks.
For enterprise state, those three package may not afford the enterprising level. It is because a big business have a huge amount of transition and the connection would be go around the world. However, the storage and the ram should upgrade for the huge amount of data transmission and the backup period will progressing for everyday. The package can supporting multi system structure and manage the rubbish email that would be more easier to control the data usage to enhancing the efficiency. The enterprise package only charge for HKD $ 680/ per month.
The data center service provided by ICON Data Centre Limited is worth to invest for the company which want to enhance the system development that would make your business run with more efficiency and develop quickly. However, data center provide a 24 hours non-stopped network and rapidly to transmit the information or system to worldwide. There are no boundaries between the country by the network.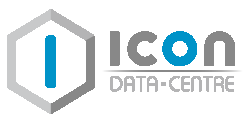 Latest posts by ICON Data Centre Limited
(see all)