Email hosting
an internet or a web hosting service that operates email servers, a type of web hosting service which allows individuals, organizations and business to build up and host a website for the aim of creating a professional unique business address. A web host provider offers the technology and services needed to put that site up and allow the site to remain online.
The computer will connect to your own host's server and bringing them to your own web page when users type the website address you created into their browsers. And Simply, there are two types of email hosting service in this generation, free email hosting for personal and commercial email hosting for either personal and business.
Free email hosting services available on the web are obviously very popular and thousands of people sign up every day because they are a good solution for personal email needs but most of the free email hosting services are only accessible through the provider's site only, and most of the free email hosting solutions are not suitable for business and corporate email needs. You will find that free email services with limited email control options and does not offer technical support, most only offer help with resetting passwords and that kind of basic support.
Commercial email hosting services provides by web hosting companies are fully featured and now included with the hosting plans. The customers are allowed to run personal or business correspondence on the server with much high levels of reliability and security. Furthermore, the commercial email hosting service allows the customers to create mailboxes, their own domains to forward emails and use autoresponder features and set anti-spam filters.
Commercial email hosting services differ from the typical free webmail sites for example Google and Yahoo. These free webmail hosting providers tended to offer email hosting services to the users like high-email-traffic small- and medium-sized businesses (SMBs) which is requiring their own domain name in order to recognize them more. Larger enterprises normally host their own forgo email hosting services and email servers.
ICON Data Centre offers high quality email hosting services for each of our hosting plans, giving you the opportunity to create email accounts using the domain hosted by you which depends on your website hosting plans that you have chosen. You can create an unlimited number of email addresses, our email services are secure and reliable and offer email forwarding, mailing lists manager, catch-all emails options, mailing filters and autoresponder functions as well as anti-spam protection, anti-virus protection and SPF protected mailboxes.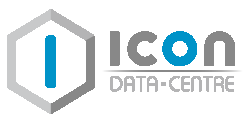 Latest posts by ICON Data Centre Limited
(see all)