There is a standard which developed and maintained by the Telecommunications Industry Association (TIA) to define uptime of data center. The data center tier system is measuring data center performance, investment and return on investment (ROI) and there are 4 tiers in total, from tier 1 to tier 4. Here is a statistics reference of 4 data center tiers in the following:
Tier 1: Expected uptime levels of 99.671%
Tier 2: Expected uptime levels of 99.741%
Tier 3: Expected uptime levels of 99.982%
Tier 4: Expected uptime levels of 99.995%
The higher percentage the greater quality data center. Expected uptime is one of the elements to qualify a data center ranking, apart from expected or promised uptime, physical infrastructure, cooling infrastructure, power infrastructure and redundancy levels are the factors go into each tier ranking as well.
To compare with Tier 1 and Tier 2 data center, Tier 1 data center is the simplest one of 4 tiers, basically offers single uplink and servers with non-redundancy capacity components and utilized by small business in general. Tier 2 data center has more measures and infrastructure than tier 1 data center and offers single uplink and servers with redundancy capacity components. The differences between Tier 3 and Tier 4 data center are the former meets all the requirement of both tier 1 and tier 2 as well as dual-powered equipment and multiple uplinks. Tier 4 data center is the top one of 4 tiers, which is meeting all 3 tiers equipment plus offering multiple uplinks and servers with fully fault-tolerant components and typically serve enterprise corporations.
As above-mentioned, you can imagine that there are several elements and factors to make a classification of data center tiering or ranking. If you are looking for a data center to manage your data, here is a choice to recommend for you.
ICON Data Centre, a Tier 3+ data center, a great option to choose and cooperate with. We provide nearly fully fault tolerant infrastructure such as multiple uplink and large storage, multiple cooling units, backup generators, chillers, power sources and so on, all they are redundancy. In case one piece of equipment failed, another can replace and start up its output instantly. We are likely seen as the most cost-effective solutions for the vast majority of small to medium to large businesses, we offer fixable services and reasonable price to every customer.
At the present, you may know a little bit more about the criteria of choosing a data center and what data center tier is, would you like to experience how a tier 3+ data center services? If so, contact us now to enjoy the fixable service tour!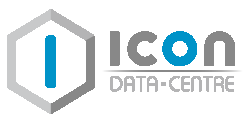 Latest posts by ICON Data Centre Limited
(see all)