CRM refer to Customer Relationship Management, you may always talk about or hear this term from marketer. CRM is a business strategy that focuses on meeting the needs for your company and your customers, it does this by advanced technology that automatically organizes and integrates the marketing sales and customer service components of your business in one single system.
With CRM you have all the information of your leads, customers, sales, emails and calls in one place, enabling everyone in your office to use and share the information. Therefore, everyone understands every interaction with a customer from meetings to quotes and closing deals. Moreover, when salespeople have greater access to details about prospects, they have a better ability to sell which results to higher ROI to maximize your CRM. You can also pair it with your accounting software in addition to all the customer data you have, you can now gain insight into past trends create invoices, track expenses, route purchase orders and automatically pay bills using an accounting CRM relationship.
It also lets marketers capture leads and follow up with smarter better email campaigns to generate them to customers with no more sticky notes and spreadsheets to scroll up and down width and locate the right customer information when your boss calls in for a meeting, with no more searching in different archives and laptops of employees when you need to find the last contract to your clients. It is all stored in one system and it is CRM on cloud.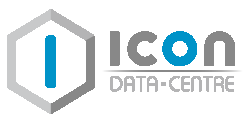 Latest posts by ICON Data Centre Limited
(see all)