Smart lock is kind of identification technology that combined by electronic technology, Integrated circuit design (IC design) and a large number of electronic components. There are four main types of smart locks on the market nowadays: Fingerprint Lock, Password Lock, Induction Lock and Remote Lock.
Fingerprint Lock is a smart lock with human fingerprint as the identification carrier and means, which is the crystallization of computer information technology, electronic technology, mechanical technology and modern hardware technology. The uniqueness and non-replicability of fingerprints determine that fingerprint locks are the safest locks in all current locks.
Password Lock is a lock that a series of numbers or symbols is used when turned on. Passwords for password locks are usually just an arrangement rather than a true combination. Some code locks use only one turntable to turn a number of discs or cams inside the lock, some locks are a set of several numbered dials that directly drive the inside of the lock.
Induction Lock is commonly seen in hotels which is controlled by the MCPU on the circuit board. After the door lock is loaded with the battery, the door can be opened by a card issued by the computer. It is an advanced intelligent product that can control the opening period of the card, the scope of opening the door, and the authority when issuing the card.
Remote lock is composed of electric control lock, controller, remote control, backup power supply and mechanical parts. Because the price of the remote lock is relatively expensive, it has been used on automobiles and motorcycles. Now, the remote lock is also used in various places such as homes, hotels, etc., which is convenient for people's lives.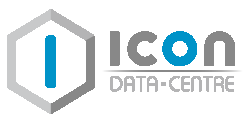 Latest posts by ICON Data Centre Limited
(see all)